Prvi složeni mikroskopi datiraju iz 1590. Ovi uređaji koriste više od jednog sočiva, što je korak iznad većine jednostrukih uveličavajućih sočiva ili naočara. Pravi pronalazač se osporava zato što je na njima bilo nekoliko ljudi na delu, ali otac i sin tim Hansa i Zakarijasa Džensena su obično zaslužni.
Reč "mikroskop" se prvi put pojavila u štampanom izdanju 1625. iako, nikakva "istinski naučna upotreba nije napravljena od mikroskopa" sve do 1661, kada je Marčelo Malpighi otkrio kapilare u osušenim plućima žabe. Njegov rad bi bio nemoguc bez mikroskopa. Čuvena knjiga Roberta Huka "Mikrografija" iz 1665. godine, svojim raskošnim ilustracijama sitnih stvari, potvrdila je značaj nove tehnologije za posmatranje.
Holanđanin Antoni Van Lijuvenhoek je bio taj koji je koristio mikroskop za istrazivanja, ane samo da posmatra uvecane slike. Majstor – Zanatlija se okrenuo izradi sopstvenih sočiva, koja su imala do 300X uvećanja, što je ogroman skok uvecanja u odnosu na većinu prethodnih uređaja, od kojih su najbolja bila u rasponu od 20-30 x prirodne veličine. I njegova radoznalost je bila velika. Zaslužan je za otkrivanje bakterija, nematoda i spermatozoida, između ostalog. između ostalog. Pregledao je i nacrtao "životinjske kule" (sa latinskog za "male životinje") sopstvene sperme posle seksa. (Mišljenje je da gospođi van Leeuwenhoek raj čuveni događaj izgleda nije prijavljen.)
O plaku na zubima, Van Leeuwenhoek je primetio da se bakterija "veoma lepo kreće" u pljuvačci, jedan tip ide "kao što štuka prolazi kroz vodu".
Mikroskop dugo vremena nije imao pravi znacaj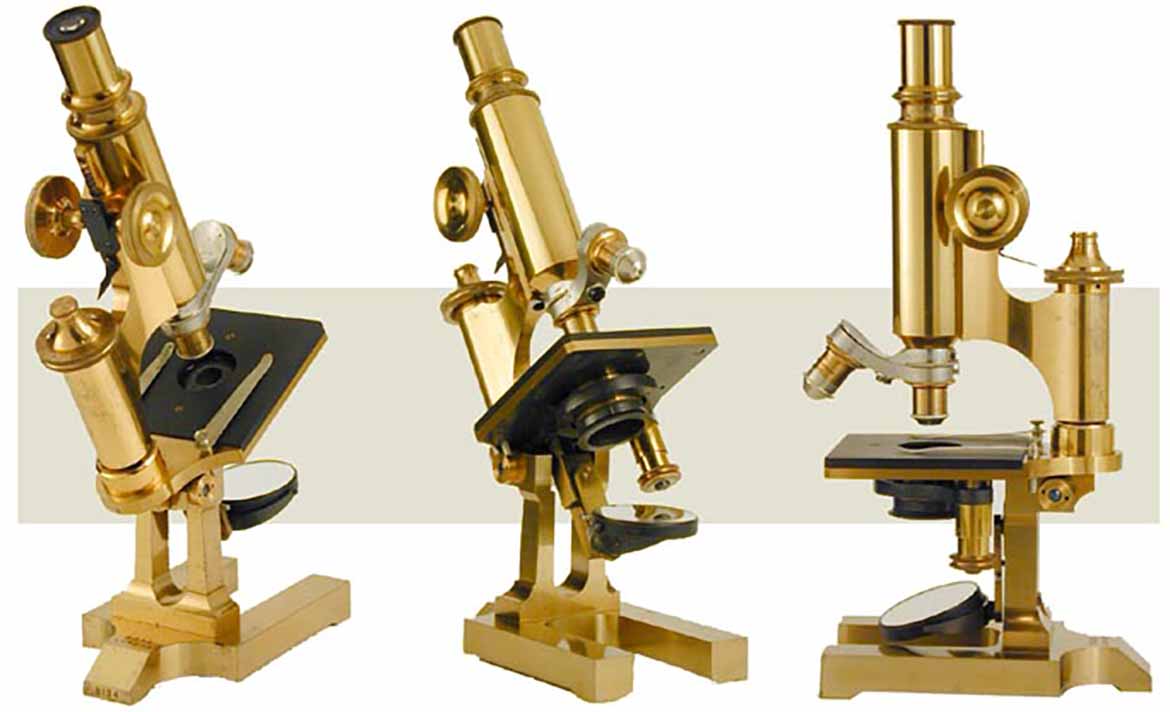 Tako je nekih sedamdeset godina razdvojilo pronalazak mikroskopa i "svako sistematsko delo velike i trajne naučne vrednosti". To se pripisuje primitivnosti ranih mikroskopa, koje je bilo veoma teško koristiti. Možda još važnije, ona tvrdi da biološke nauke u razvoju, posebno botanike i anatomije – koje bi kasnije imale toliko koristi od uvećanja – nisu bile dovoljno napredne da shvate "značaj izvršenih zapažanja".
Da su ljudi bili spremni, da li bi tehnologija brze napredovala?
Zapaženo je da je van Leeuwenhoek bio potpuno nepoznat: nije imao obuku za prirodnu filozofiju/prirodnu istoriju, kako su se tada zvale nauke. "Otac mikrobiologije" je bio potpuno samouk. U kontekstu bogate holandske tradicije pravljenja stakla, usavršio je sopstvena sočiva, sam ih sam meljeo i glancao.
Dug je put d0 majstorskog uspeha
Njegovi mikroskopi nisu bili čak ni tip slozenog uredjaja koji bi koristili drugi; to su bili uređaji sa jednim sočivom, u osnovi izvanredne lupe. Nikada nije objavio knjigu; Zapis o njegovom radu je u njegovoj korespondenciji sa Kraljevskim društvom.
Složeni mikroskopi su na kraju nadmašili van Leeuwenhoekove uređaje. I do 1850-ih i postali su standardna naučna oprema kako u laboratorijama, tako i u pedagoško-zabavni, edukativni, u viktorijanskim domovima srednje klase, gde su životinje preuzele sopstveni život.
Mkroskopija je rodjena, naucnici su konacno mogli da vide ono sto golim okom nije bilo vidljiivo.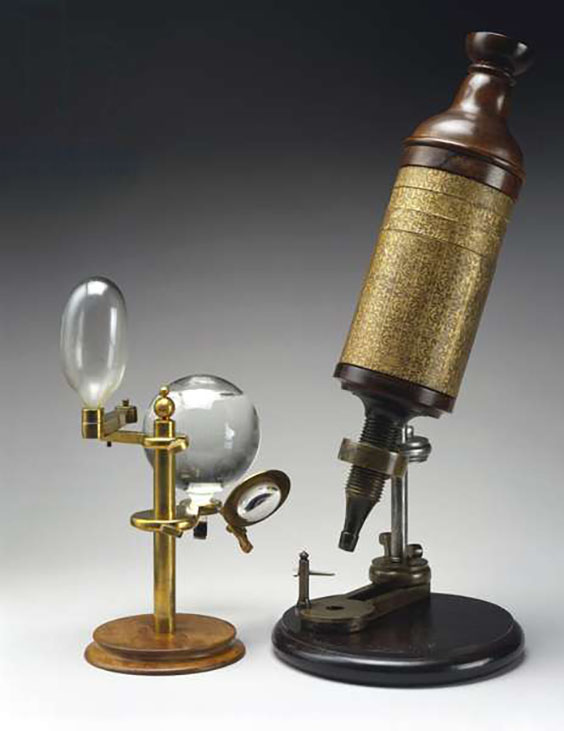 Savremeni svetlosni mikroskopi su razvili mnogo modela za razlicite namene
Potreba da se vide razni uzorci pod razlicitim uslovima stvorilo je paletu razlicitih mikroskopa prema namenama. Bioloski, Fluorescentni, Metalurski, Stereo, …
Podela ima mnogo, ali neka osnovna podela prema obliku bi bila na usprevne i invertne mikroskope.
Oni mogu biti prema glavi mikroskopa definisani kao binokularni i trinokularni. Trinokularni mikroskopi imaju treci okular koji sluzi za opcionu kameru. Prema poziciji svetla mikroskopi mogu da budu sa propustenim svetlom (proilazi kroz objekat koji se posmatra) i reflektujucim svetlom (odbija se od objekta koji se posmatra) stereo metalurski…
Izvor svetla mozae biti halogen, LED, fluorescentni…